Garage Conversions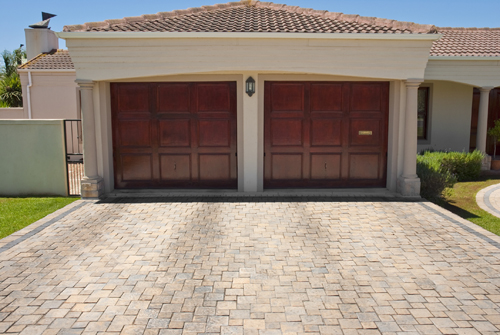 Are you considering a quality and professional garage conversion for your home? Contact Americraft Building Technologies today. We provide professional remodeling services to the entire Tampa Bay area, including Clearwater, Safety Harbor, Palm Harbor, Largo, St Petersburg, and Tarpon Springs. Professionalism, extraordinary top-notch customer service, and an ongoing commitment to excellence in garage conversions and client satisfaction, are just a few qualifications which we reliably bring to the table for your next remodeling project. We also specialize in various remodeling services ranging from home renovations, room additions, residential flooring, and much more! As one of the most reputable and dedicated remodeling companies in Florida for years now, our sole purpose is to ensure that you are completely satisfied with your entire home remodeling demands.
Americraft Building Technologies provides professional garage conversions
with an outstanding customer service unlike any other. Call Today!
(727) 953-8082
Garage conversions are proving to be the most preferred option during these tough economic times. It is a cost-effective option for you to add extra space and convenience to your home. The possibilities are endless. Converting your garage space into an area which you will surely make constant use of is an effective way of utilizing your garage space efficiently. Garage conversions provide you with much more convenient space to transform into anything you desire, such as a home gym, game room, lounge area, or home theater room for example. Fortunately, unlike other residential cities in Florida, many residents of the Clearwater, Safety Harbor, Palm Harbor, Largo, St Petersburg, and Tarpon Springs areas do not need permission from the city or local community in order to convert a garage.
Many of the garages within the Tampa Bay area barely provide enough free space once a vehicle or two is parked inside. The remaining vacant space within the garage is usually cluttered with junk and various items which are not even used for years. Does this sound familiar? Many garages unfortunately fall victim to being a possible setting for a Hoarders episode. The most convenient option is to let the professional garage conversion experts at Americraft Building Technologies take care of your needs. The service costs are extremely reasonable and the long term advantages are priceless. Think about the benefits of what extra space within your home can provide. A bigger work space, more play room for your kids, or a comfortable environment for your pets are just a few priceless advantages for which converting your garage can provide. If you're residing in Clearwater, Safety Harbor, Palm Harbor, Largo, St Petersburg, or Tarpon Springs, you have the opportunity to transform that extra dead space into a lively area where you can spend countless hours working, relaxing and/or spending quality time with family and friends.
Don't hassle yourself with the stress of garage conversions, contact Americraft Building Technologies,
an experienced professional in the remodeling industry.
(727) 953-8082
Many satisfied customers have great things to say about our previous garage conversion services. Our employees here at Americraft Building Technologies will work step by step with you to ensure that you get exactly what it is you are looking for. The majority of our clients are referrals from satisfied friends and family members. Customer service, versatility and integrity are three of the biggest characteristics our professionals value in the many different remodeling projects we take up in the Tampa Bay area including Clearwater, Safety Harbor, Palm Harbor, Largo, St Petersburg, and Tarpon Springs. Precision to every little detail is crucial in order for us to turn the dream of your remodeled garage into reality.
For more information on our services in garage conversions, or if you have any other related questions, feel free to call Americraft Building Technologies today at (727) 953-8082. We provide experienced remodeling services to the Clearwater, Safety Harbor, Palm Harbor, Largo, St Petersburg, and Tarpon Springs area.