Home Improvement Services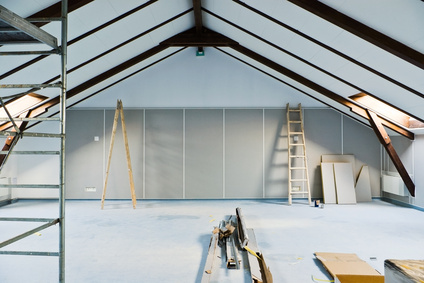 Americraft Building Technologies will provide you with home improvement remodeling projects that will transform your Florida residence into your dream home. Your kitchen or bathroom might be in need of an update. Maybe your garage is a space that is being wasted. Flooring in your home is so important for setting design, comfort, and lifestyle tone. Tile or wood floors can open up a space. Likewise, new cabinets can enhance the value of your property, as well as the quality of your life. Maybe your family is outgrowing your home, or you are starting a home-based business, and are in need of a room addition. For reasons of basic maintenance, aesthetic reasons, or general lifestyle improvement, folks in in Clearwater and other surrounding areas, such as Palm Harbor, St Petersburg, Tarpon Springs or Largo, are taking on a variety of home improvement remodeling projects.
So many folks have a garage they use as a collection spot for all manners of odds and ends. Were that space to be refurbished and built out, it could become the go-to organizational space of the household, instead of the dump-it-here spot. Remodeling your garage is more than just an aesthetic or design refinement. Attractive, appealing spaces are important to your overall quality of life. Having a professional home improvement remodeling service done can turn even the lowly garage into welcoming, useful, and more than just barely functional part of your home.
Looking for home remodeling in St. Pete or a surrounding Florida area? Call the professionals at Americraft today! (727) 953-8082
We offer New England Craftmanship… with a Southern Flair!
Alternatively, many people in St Petersburg, Clearwater, and Largo are converting their garages for other uses. A home gym or office has become almost de rigueur for many householders in the 21st century. Our media saturated culture has inculcated in us the love of cinema, and home theaters have become popular. There is more than just one use for a garage. Your garage is a large space that can be redefined. A multi-use space is also a compelling option. A game/theater room or an art studio/woodworking shop -- these are just a few exciting ideas to ponder.
Instead of an ordinary, outdated bathroom, it can be a spa-like retreat. In the in Clearwater, Palm Harbor, St Petersburg, and Largo area, homeowners focus on their bathrooms as place of respite. The bathroom can be a place to relax and soak in a fragrant tub, and to maintain our personal health or beauty regimens. In rethinking your bathroom, home improvement remodeling is the path to take in creating that inviting, health-giving space.
Your kitchen is arguably the most important room of your house. Many folks will start here when embarking upon their home improvement remodeling enterprise. The kitchen is where family and friends gather to share home-cooked meals. It is often noted, and is very true, that people gravitate to the kitchen to be together. There is something very basic in our human makeup that compels us to share food and time together.
Since mealtime is so important in this hectic world, an updated, efficient, and attractive kitchen can greatly enhance and improve your life. In the kitchen, new cabinets and a new countertop can increase the organizational and aesthetic appeal of your kitchen.
Call Americraft Building Technologies today for quality home improvement projects!
New England Craftmanship, with a Southern Flair! (727) 953-8082
Folks all over Clearwater, Palm Harbor, St Petersburg, and Largo, are doing home improvement remodeling as a way of adapting to the changes life brings. Many families find that they need to convert rooms into different uses when the family grows, or when a major life event such as a retirement occurs. Maybe Dad needs a workroom now that he isn't at the office for so much of his week anymore. Perhaps the grandkids are spending more time with their grandparents so maybe that old home office needs to turn back into a children's play room.
If you are out in the world, making a living, taking care of your family in all the various ways we are called upon to interact with the outside world, you need a haven into which you can escape. In bygone era, men had their dens – now they have their man caves. Regardless of why you need home improvement remodeling, it is a great way to accommodate the transformations we all make during our lifetimes. Call Americraft Building Technologies today to speak with a specialist (727) 953-8082.