Home Remodeling in Palm Harbor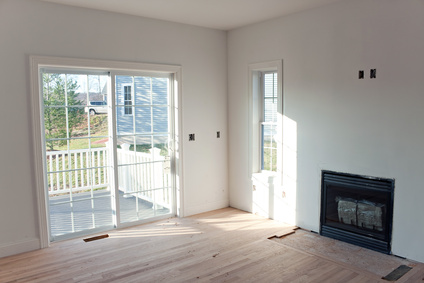 When it comes to professional home remodeling in Palm Harbor the possibilities are endless. Having your house renovated can be fun and exciting with the help of experienced and professional contractors. There are a lot of things to take into consideration when you hire someone to contract the renovation of your abode. It is vital that whoever works on your property's makeover is a state certified, licensed and insured contractor.
When you fail to check if the people working on your residence are qualified and insured, you run the risk of being liable for any injuries or damages that could occur during the process. When you hire Americraft Building Technologies to handle your home remodeling in Palm Harbor you can rest assured that your renovations are of the highest quality craftsmanship.
Call Americraft Building Technologies at (727) 953-8082
for home remodeling in Palm Harbor, St Petersburg & Largo!
You don't have to visit your dream home while you're sleeping; with the help of Americraft Building Technologies your dream can become a tangible piece of reality. There are a variety of options available to you when you hire us to do your restoration. The most popular renovations are done in the bathroom and kitchen because these are the rooms that the average person begins and ends their day and the rooms that usually have the most traffic. It is important that your home is comfortable and enjoyable. When you hire Americraft for your home remodeling in Palm Harbor, we will walk you through each step of the project to ensure that all your wants are fulfilled and that your best interests are kept on the forefront. There are so many options to choose from when deciding on how to renovate your residence; such as whether you want to convert your garage into a bedroom or you want to add a new room. Our professional staff will be there to advise you on your options and navigate you through your house remodeling in Palm Harbor, St Petersburg, and Largo, Florida.
Here at Americraft Building Technologies, we can offer you a plethora of refashioning options such as bathroom and kitchen remodeling, room additions, garage conversions, aesthetic improvements, flooring, cabinet and counter top installation, residential painting and numerous other remodeling services. All of our workers are highly qualified housing contractors that will work diligently to create the ideal abode for you. We use only the best quality materials when it comes to building and remodeling, so you can be sure that you are getting the absolute best quality work performance. We take pride in our customer satisfaction and encourage clients to be engaged in their home remodeling in Palm Harbor to guarantee complete satisfaction. It is important you feel the people whom renovate your house are honest and trustworthy professionals, which is why we go to great lengths to connect with our customers. At Americraft we strive for excellence and extend that strive in every dwelling we remodel to ensure that all of our customers are fully satisfied with their new abodes.
Call Americraft for your home remodeling project in Palm Harbor,
St Petersburg, Largo, or surrounding Florida areas! (727) 953-8082
If you are considering home remodeling in Palm Harbor make sure that you hire the most professional and experienced company for the job to guarantee your satisfaction. No matter how big or small of a renovation you have in mind, we will work side by side with you to insure that it comes out radiant and that you're comfortable and happy with the remodeling of your home. Your home is your domain; it is where you reside and regroup to face each new day; make sure that it is exactly the way you want it. A beautiful, quality and exceptional home remodeling in Palm Harbor, St Pete, or Largo is just one call away, so what are you waiting for?