Home Remodeling in St. Petersburg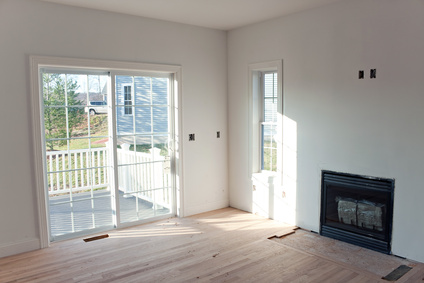 Home remodeling in St Pete can be a difficult task to take on by one's self. There are many things to think through before jumping head first into a project. But for those who seek a more professional and experienced resource, where would one look? For the best in the business, consider the services of Americraft Building Technologies. Offering the most dependable and top quality services within our market, we provide professionalism and respect when consulting with our clients no matter how large or small the remodeling job.
Wherever you are during your remodeling process, at Americraft, we promise a skillful group of associates to accommodate your upcoming remodel. We understand that it can be difficult to coordinate and complete most home remodeling on time. With the aid of Americraft, you can be assured that your remodel will be completed to your liking and on time and according to your schedule. From kitchens to bathrooms, to room additions, to garage conversions, we offer the service that will provide your desired look. Obtaining the best home remodeling in St Pete and the surrounding Tampa Bay area is only a call or click away. Contacting us is the first step in the fulfilling process of creating a beautiful addition that will last.
Find out about our raved about craftsmanship today!
For more information about our St Pete home remodeling services
Call us at 727.953.8082
The amenities we bring to the table are wide and add the flare you are looking for in your remodel or addition. Talk with our well informed and trained staff. We will make sure that all your wants will be completed right down to the smallest detail.
The following are mere examples of what Americraft can provide:
Kitchen and bathroom remodeling are the most common locations for home owners to start renovating. Here begins the installation of new cabinets and counter tops and the perfect bath or shower environment. Americraft's home remodeling in St Pete, Clearwater, and Palm Harbor guarantees that all installed areas will be both inspected and customized to our client's wishes. We provide New England Craftsmanship with a Southern Flair and specialize in designing the perfect atmosphere for two of the most utilized places in the house.
Have you ever found yourself wondering if something can be done to improve the floors or walls of your home? We will roll out a huge selection to provide you with the best wood and tile options to be installed into your abode. We are very proud of the quality of our home remodeling in St Pete and the Tampa Bay area. We will devote the painstaking time of expertly repainting the interior and external walls, going as far as matching the mood of the particular room, to coating it with paint that will provide a lasting impression.
If you find that your tiles are not looking up to par compared to what your home deserves, as part of home remodeling in St Pete, we provide top flight cleaning services in that will remove the years of wear and grime stuck to the floors. Pulling out the old broom and mopping will only remove minimal surface dirt. A lot of work is involved in scrubbing off the wear that time has deposited on most tiled surfaces. Americraft has the professional tools and knowledge to tackle the worst mildew, grout, and stained floors out there.
Yearning for that sought after home environment?
Don't wait! Speak with one of our representatives for
your future remodel at 727.953.8082
Americraft demonstrates respectable and professional service when it comes to any remodeling job. With our practiced and knowledgeable staff, we promise to deliver top quality work for all of our clients. Remodeling isn't just for show. We know that it's for a lasting effect that will last for many generations to come. When looking into home remodeling in St Pete, Clearwater, and Palm Harbor, call Americraft Building Technologies at 727.985.8082.